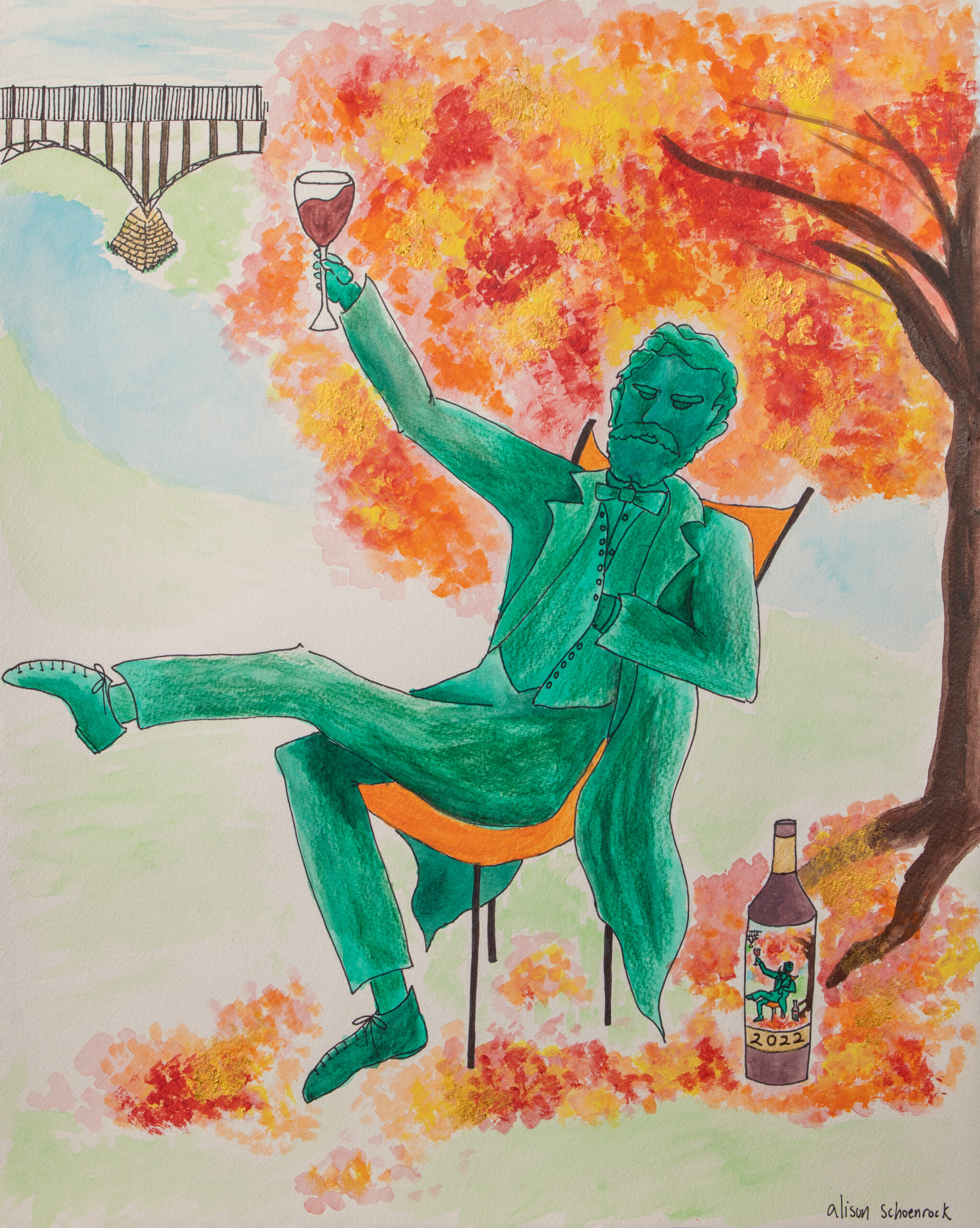 2022 Nouveau Label Artwork – "Cheers to 200 Years!"
by Alison Schoenrock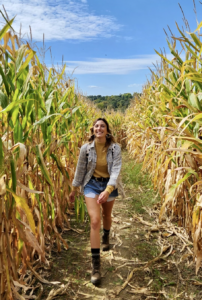 Artist Bio:
Alison lives in Galena and currently works at The Workshop, which provides employment opportunities for adults with disabilities. Alison has a background in Blind Rehabilitation and a side business that provides technology training for Seniors called Innovative Independence Inc.
When it comes to art, Alison is known among her friends as someone who makes a killer birthday card. Her favorite medium is colored pencil or acrylic paint and she loves to draw themes around Galena. A recent collection depicted a series of what she calls "Town Deer," a personification of the deer who live in town.
This piece of the Grant statue started in a similar light, inspired by the idea of the Grant statue galavanting around Galena getting into high jinx and enjoying the local businesses. Alison has aspirations to make Galena art and tourism more accessible to individuals with low vision, blindness, and other disabilities. Keep an eye out for her new not-for-profit organization called Audible Visions.
When not working, one might find Alison working…at a restaurant, cruising around downtown on bikes, or hanging on her porch with her fiancé, Shawn, and their critters. She is very honored to be this year's featured artist. Happy Nouveau!
FRIDAY EVENTS – November 18
NOUVEAU PARADE – Downtown Galena at 2:30 pm
The afternoon kicks off with a parade of revelers assembling for a trek down Galena's Main Street in assorted modes of transportation and merriment from horse-drawn wagons to trolleys as the Nouveau wine is handed out to Galena merchants who sport the Nouveau posters in their shop windows.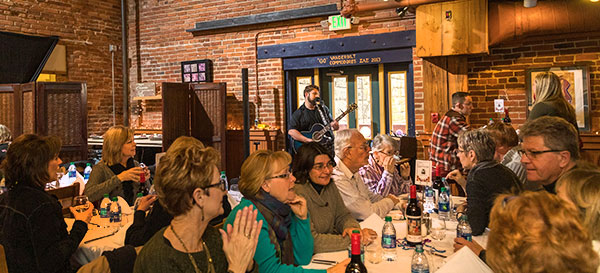 Galena Cellars at 12 pm
Join the Lawlor Family as they unveil their 2022 Nouveau wine! Be a part of the official toast with friends, area businesses, family and soon-to-be friends. Make your reservations for lunch at our new location at 111 N. Main Street in Downtown Galena! As the Nouveau Wine flows, enjoy French Stew made by our Executive Chef, Fernando, served in a freshly baked bread bowl with a garnish of fruit and brie cheese.
Seating begins at 12:00 pm, luncheon to follow.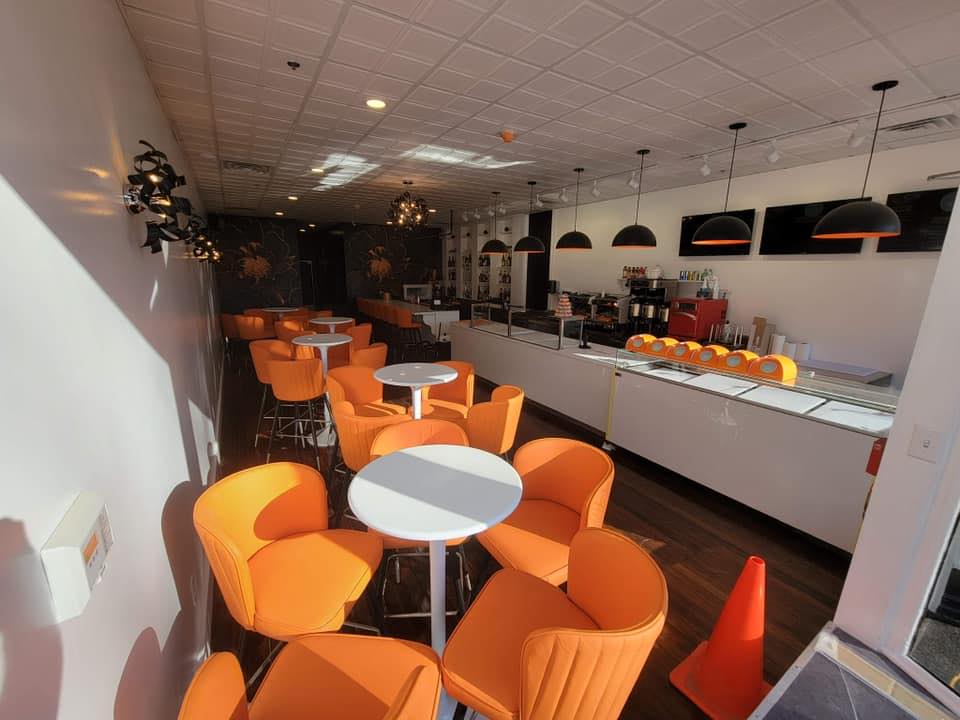 Bread & Vine Bakery – 217 S. Main Street
Stop by Bread & Vine's unique "BarBakery" to enjoy $5 glasses of Nouveau Wine as you savor a classic French mussel and fries dish, created to pair perfectly with the celebratory wine! Available Friday-Sunday, Nouveau Weekend.
Call 815-402-2100 or visit breadandvinebakery.com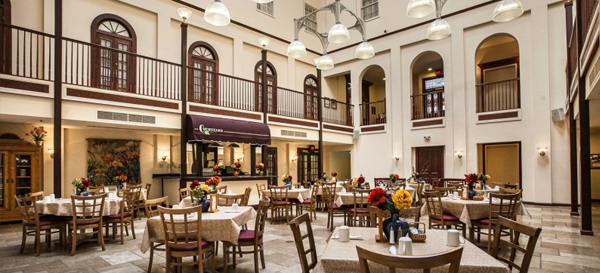 DeSoto House Hotel at 1 pm – 230 S. Main Street
Enjoy a Spring Mix Salad with Raspberry Vinaigrette Dressing, Sour Dough Bread Bowl with Tenderloin Beef Stew with hearty vegetables, garnished with Brie Cheese and Grapes. Dessert: Chocolate & Amaretto Mousse in Almond Lace Bowl. PLUS Glass of Nouveau Wine.
$16.95 per person plus tax & gratuity. Call for reservations 815-777-0090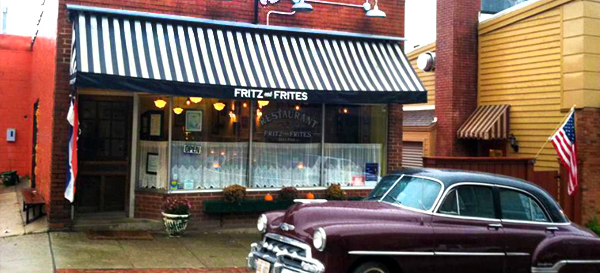 Fritz & Frites – 317 N. Main Street
Nouveau Weekend Special: "Lapin au Vin"  
Rabbit leg and sausage, braised in wine with a hint of Dijon.  Served with garlic mashed potatoes, pearl onions, mushrooms and bacon. 
Bon Appetit! Please call 815-777-2004 to make reservations!
Galena Taphouse – 215 Diagonal Street
Nouveau Weekend dining feature at Galena Taphouse with our Harvest Stew & $3 off wine by the glass!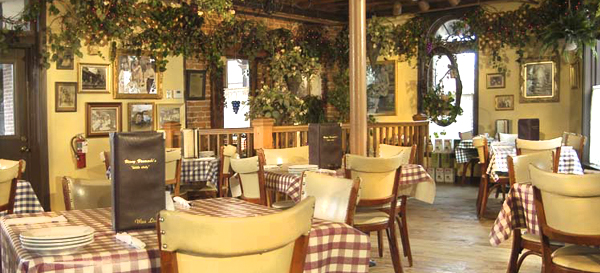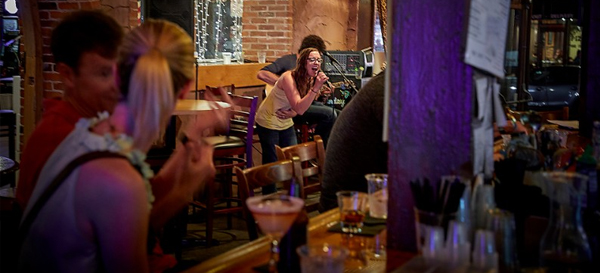 The Grape Escape
#LiveMusicGalena starts after the Nouveau parade with Jordan Danielsen 3-6pm!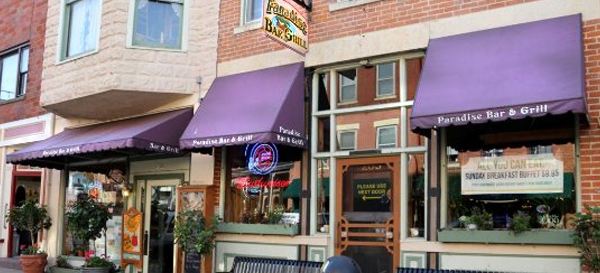 Paradise Bar & Grill 3–7 pm
Live music by Hard Salami
SATURDAY EVENTS – November 19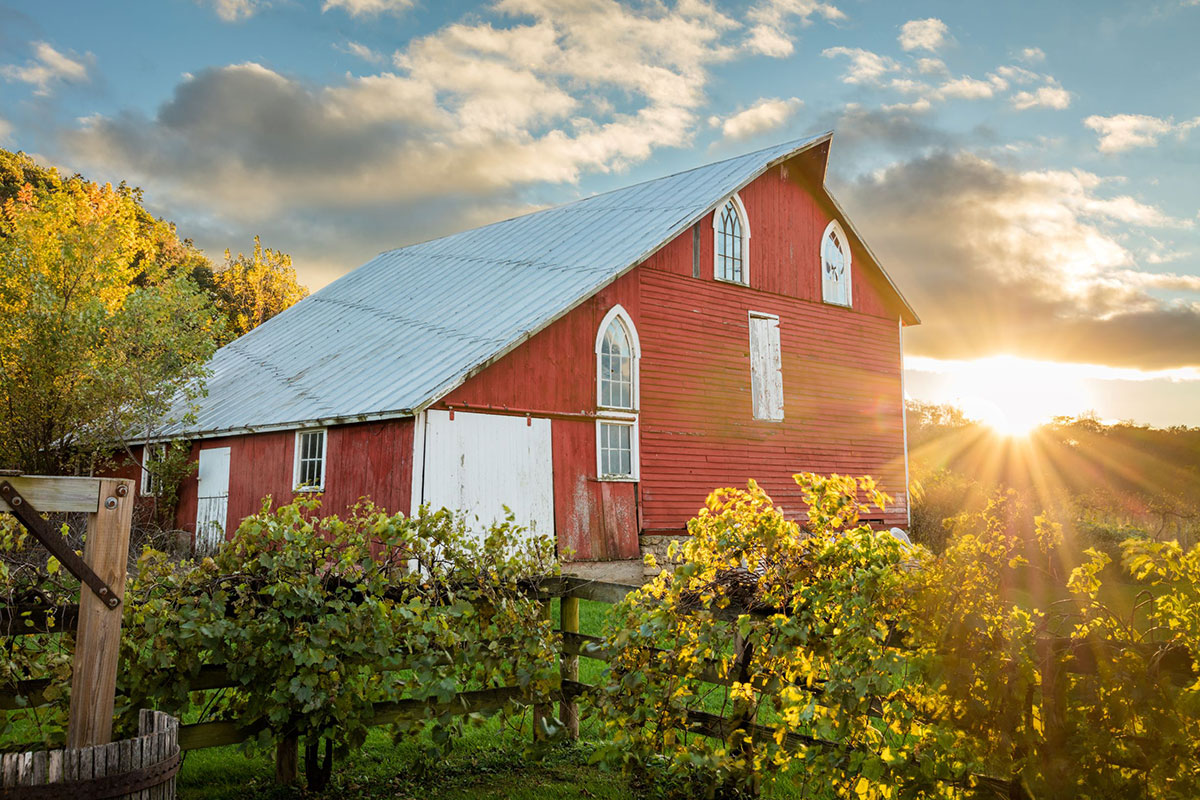 Galena Cellars Vineyard
Experience the essence of Galena Cellars wine as you take in the spectacular view of our country vineyard and sip on our award winning wines. Savor a glass of Hot Spiced or Caramel Apple Wine as you stroll the property. Located just six miles from downtown Galena, relaxing at the Vineyard is a great way to enjoy your Saturday afternoon. Reservations are not required.
Galena Cellars Downtown Tasting Room – Live Music
Enjoy live music at our new location Downtown Galena – 111 N. Main Street! Lenny Wayne will take the stage on the 2nd floor starting at noon until 3pm and Dan McGuire will be playing in the first floor bar 5-8pm!
Galena Taphouse
Nouveau Weekend dining feature with our Harvest Stew & $3 off wine by the glass.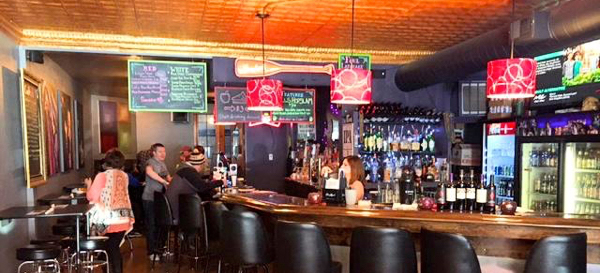 EMBE Eatery & Lounge – TBD
What could be better to celebrate the harvest season than with an invitation to one of Galena's most celebrated weekends of the year? That would be the Galena Nouveau Wine Weekend slated for Friday, Nov. 18 and Saturday, Nov. 19, 2022.
Centering around Galena Cellars Vineyard & Winery, the 38th Annual Nouveau is always held the third Thursday of November and showcases the annual release of Le Beaujolais Nouveau which refers to the practice of bottling the first wine of the harvest just a few weeks after fermentation.
The Nouveau invitation holds much in store for those attending the French-infused, century-plus tradition. Kicked off in Galena in 1985 by Galena Cellars, Nouveau Wine Weekend has grown to become a full-blown community celebration that revolves around all things that are wine – particularly Galena Cellar's 2022 Nouveau wine.
"Nouveau wine is the kind of affordable wine that aspires towards drinkability without needing to be powerful or complex," Chris explained. "It's supposed to be something celebratory and about people getting together around the harvest. That's exactly what our Nouveau Wine Weekend is all about."
The weekend activities get underway at noon on Friday, Nov. 18 when the new wine is officially released with a toast at Galena Cellar's opening luncheon held at the Main Street location that day. Many area restaurants follow suit and celebrate with traditional French fare and wine-inspired luncheons.
The afternoon kicks off at 2:30 p.m. with a parade of revelers assembling for a trek down Galena's Main Street in assorted modes of transportation and merriment from horse-drawn wagons to trollies as the Nouveau wine is handed out to Galena merchants who sport the Nouveau posters in their shop windows.
Local restaurants and Galena businesses continue the celebration all weekend with live music, wine tastings, dinner specials and receptions.
Galena Cellars Vineyard and Downtown location will also be open for tours and tastings all weekend.
NOUVEAU WEEKEND • Contact Us