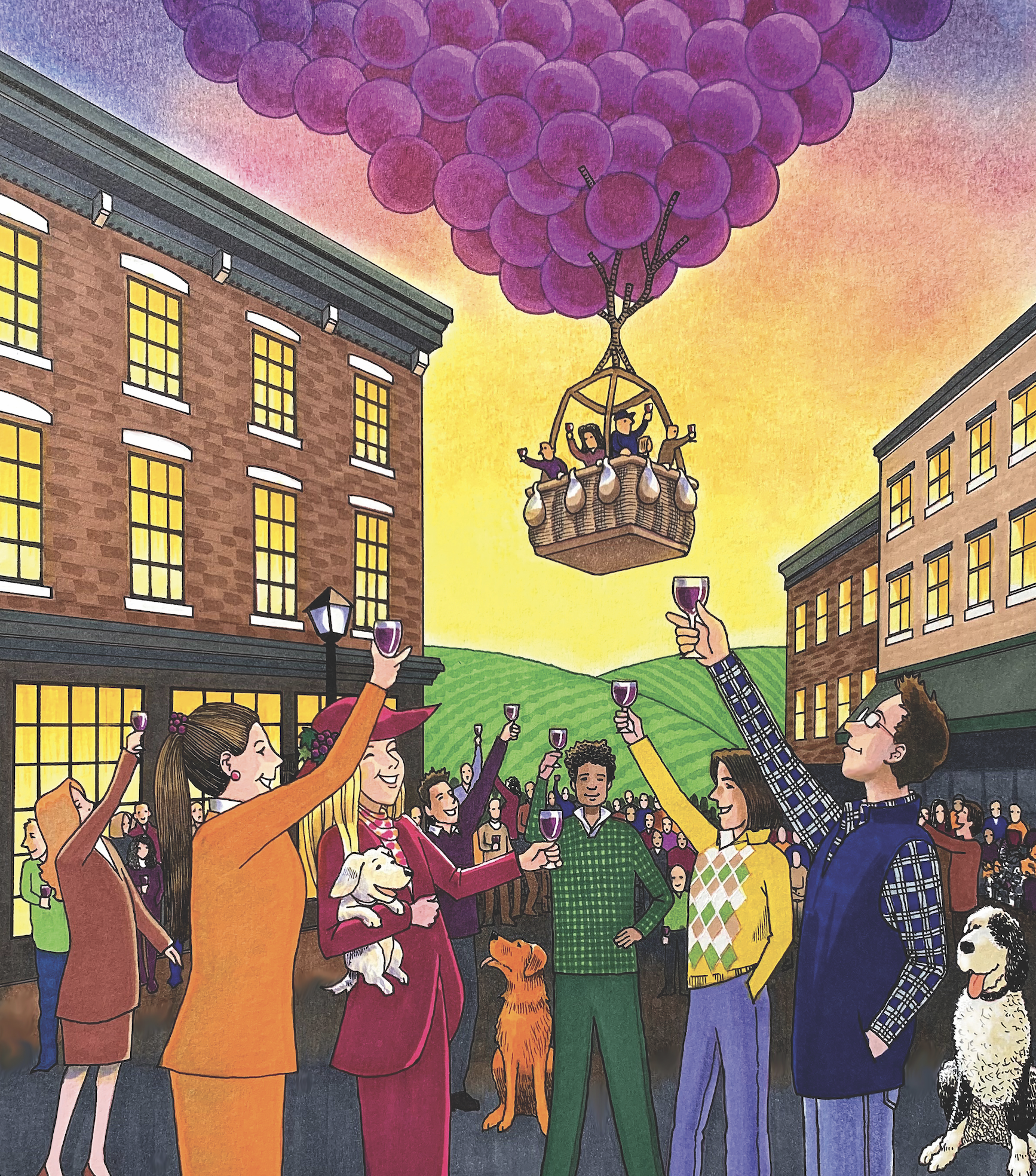 2023 Nouveau Label Artwork – "Celebration Nouveau"
by Wesley E. Douglas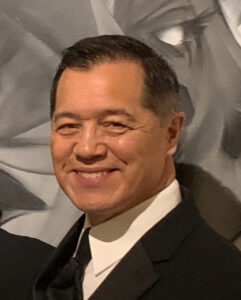 Artist Bio:
Wes Douglas, a Glen Ellyn resident for more than 50 years, has been an active member (and former co-administrator) for USk Chicago since 2013. Wes was selected as the Sketch Correspondent for the 2023 Chicago Sketch Seminar. In 2017 he was selected as the resident Sketch Correspondent for the International Symposium in Chicago (a global Urban Sketchers Organization event). Also in 2017 he was responsible for getting a feature article in the Metra newsletter called "Urban Sketchers Tell Metra Stories Through Art" featuring the commuter sketches.
Wes has appeared on WGN Morning News with artist Liz Steel from Sydney, Australia and WGN Radio AM 720 "Outside The Loop" program to share his passion of urban sketching with Chicago listeners and to promote the USk Chicago Sketch Seminars and the 8th International Urban Sketchers Symposium. Wes coined the term "Urban Uglies" when he started sketching those overlooked and ignored scenes from life and recognized how wonderful they looked when turned into artwork.
Wes is a design graduate of Northern Illinois University and was a founding member of the innovation firm Maddock Douglas in Elmhurst. Wes has illustrated "Free The Idea Monkey: to focus on what matters most," and "Plan D: Lessons from the World's Leading Disrupters," two business books by G. Michael Maddock which both became Amazon Best Sellers in the Business division. An instructor at past Sketch Seminars, Wes now teaches students at the DuPage Art League about the secrets of urban sketching.
FRIDAY EVENTS – November 17
NOUVEAU PARADE – Downtown Galena at 2:30 pm
The afternoon kicks off with a parade of revelers assembling for a trek down Galena's Main Street in assorted modes of transportation and merriment from horse-drawn wagons to trolleys as the Nouveau wine is handed out to Galena merchants who sport the Nouveau posters in their shop windows.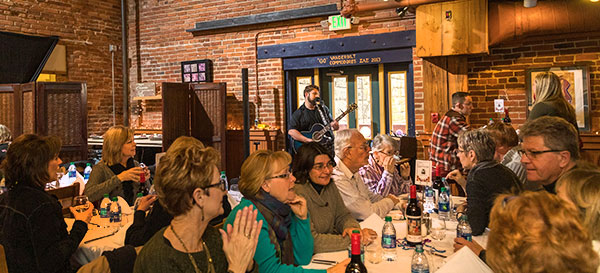 Galena Cellars – 111 N. Main Street
Join the Lawlor Family as they unveil their 2023 Nouveau wine! Be a part of the official toast with friends, area businesses, family and soon-to-be friends. Make your reservations for lunch at 111 N. Main Street in Downtown Galena.
As the Nouveau Wine flows, enjoy French Stew made by our Executive Chef, Fernando, served in a freshly baked bread bowl with a garnish of fruit and brie cheese.
Seating begins at 12:00 pm, luncheon to follow.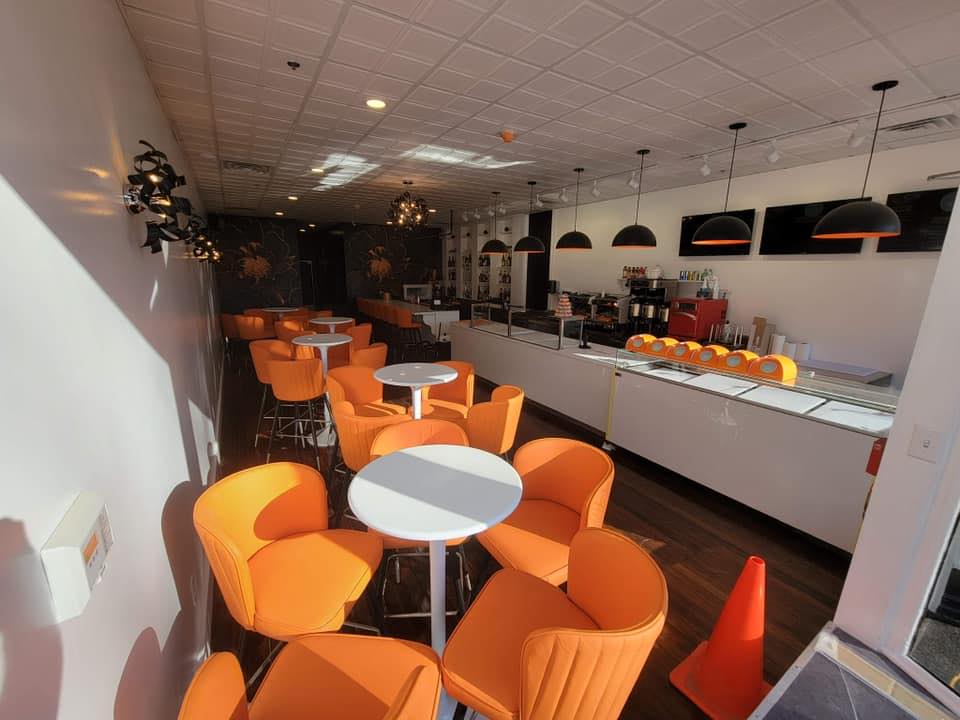 Bread & Vine Bakery – 217 S. Main Street
Stop by Bread & Vine's unique "BarBakery" to enjoy $5 glasses of Nouveau Wine as you savor a classic French mussel and fries dish, created to pair perfectly with the celebratory wine! Available Friday-Sunday, Nouveau Weekend. Call 815-402-2100 or visit breadandvinebakery.com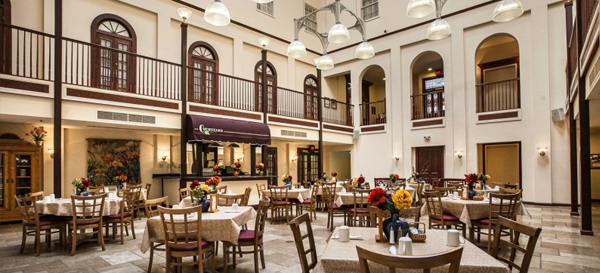 DeSoto House Hotel – 230 S. Main Street – 1pm
Enjoy a Spring Mix Salad with Raspberry Vinaigrette Dressing, Sour Dough Bread Bowl with Tenderloin Beef Stew with hearty vegetables, garnished with Brie Cheese and Grapes. Dessert: Chocolate & Amaretto Mousse in Almond Lace Bowl. PLUS Glass of Nouveau Wine.
$18.95 per person plus tax & gratuity. Call for reservations 815-777-0090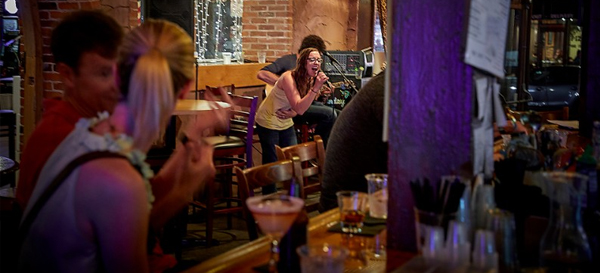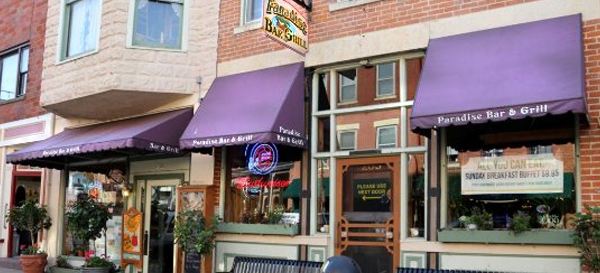 Paradise Bar & Grill 3–7 pm
Live music by Hard Salami
SATURDAY EVENTS – November 18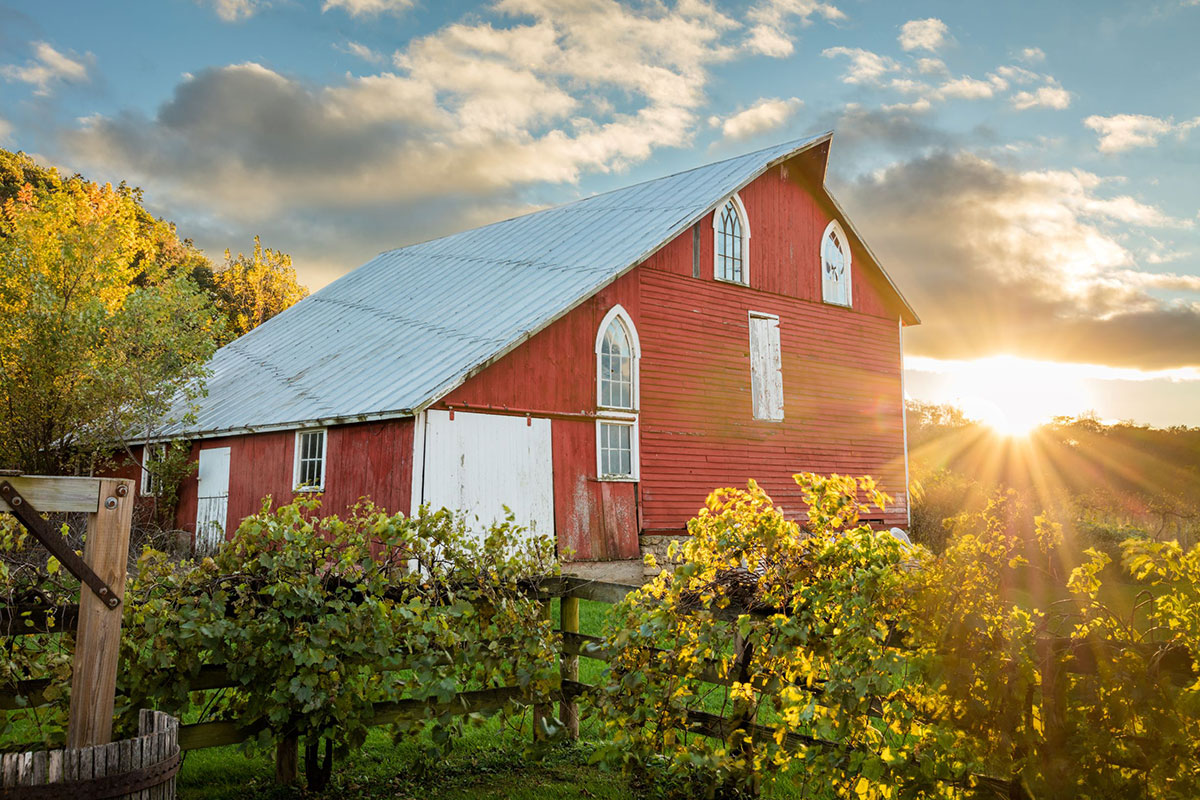 Galena Cellars Vineyard
Experience the essence of Galena Cellars wine as you take in the spectacular view of our country vineyard and sip on our award winning wines. Savor a glass of Hot Spiced or Caramel Apple Wine as you stroll the property. Located just six miles from downtown Galena, relaxing at the Vineyard is a great way to enjoy your Saturday afternoon. Reservations are not required.
Enjoy live music by Blues musician Keith Scott, 1-4pm!
Galena Cellars Downtown Tasting Room – Live Music
Enjoy live music at our Downtown Galena – 111 N. Main Street!
Jacquie Miller will take the stage on the 2nd floor starting at noon until 3pm and Cole Thomas will be playing in the first floor bar 5-8pm!
NOUVEAU WEEKEND EXPERIENCES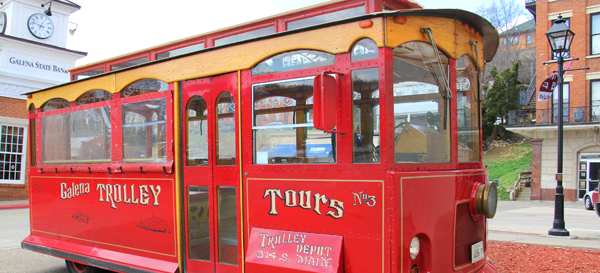 Galena Trolley Tours – Galena Tour
The only historically & architecturally narrated tour doing 90% of Galena's Historic district. Travel the hills and valleys of a beautiful and historic former lead mining community and major river port.
Weather dependant. Call 815-777-1248 for more information!
Website: galenatrolleys.com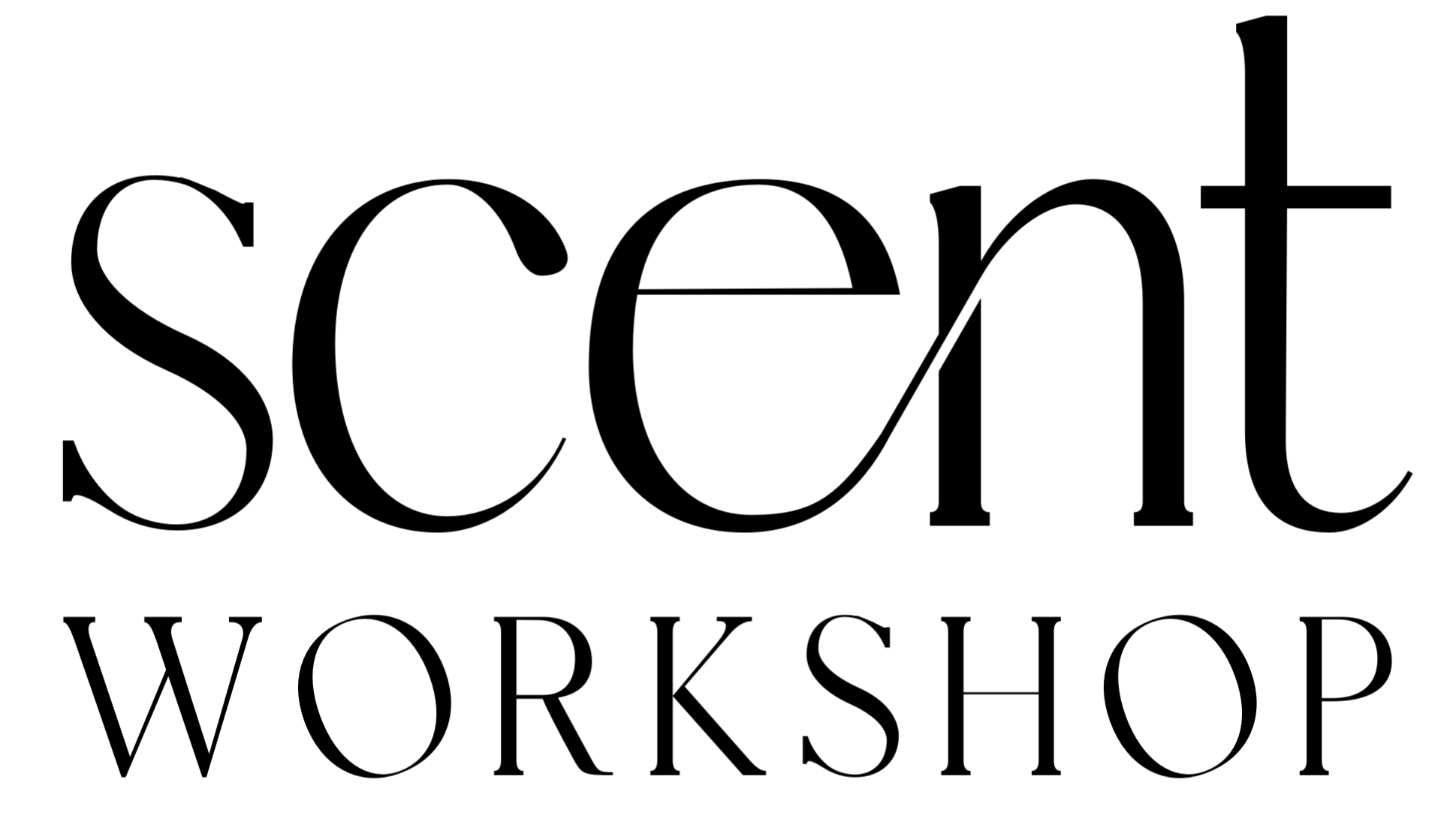 Scent Workshop Galena – 307 S. Main
TBD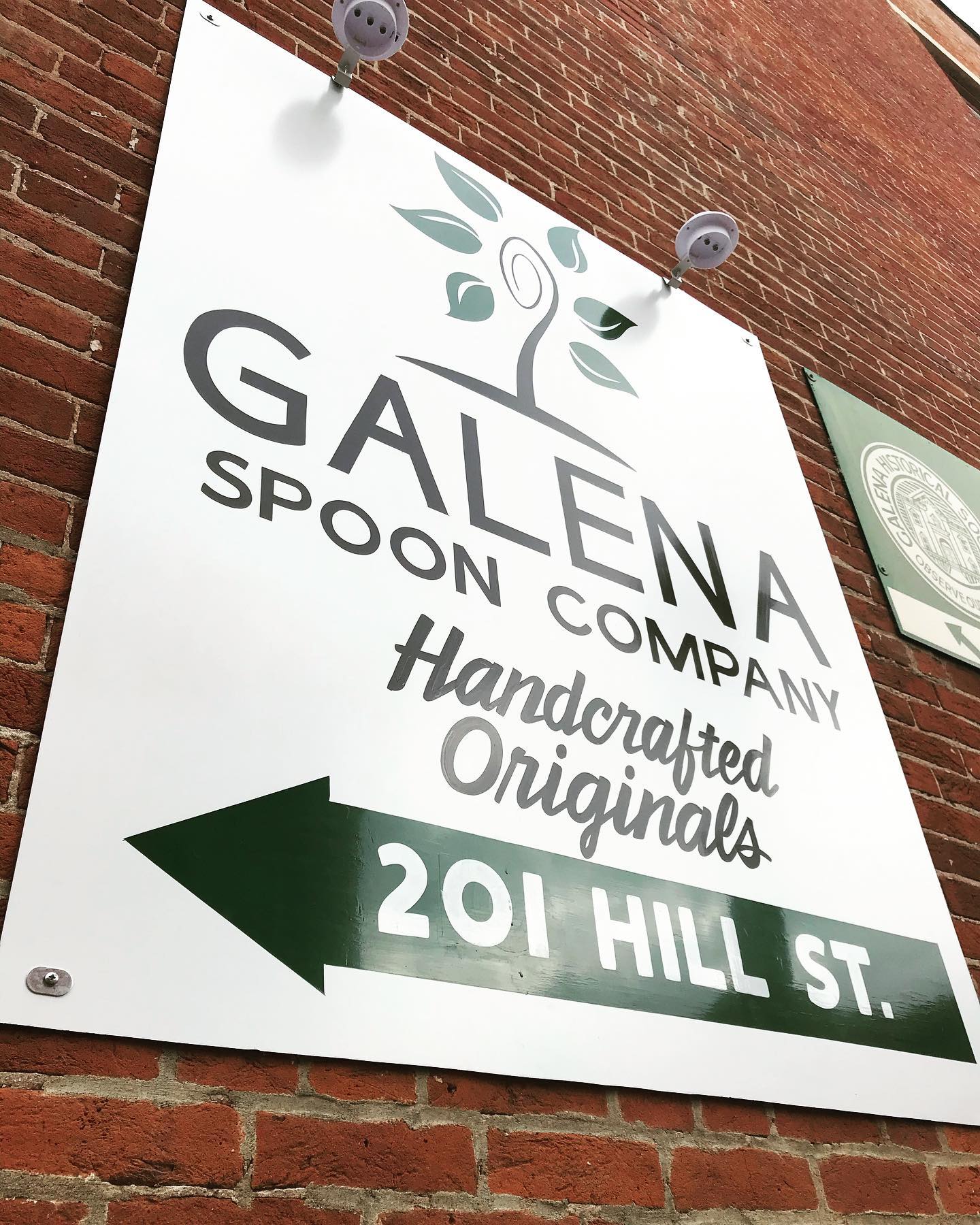 Galena Spoon Co. – 201 Hill Street
Enjoy 15% off any product from The French Farm during Nouveau Weekend! Galena Spoon Co. carries everything from kitchen boards, French sea salts and herbs, spreads, cheese knives and spreaders, wine openers, and many more items from this amazing vendor.
Store Hours: Thursday – Saturday 12pm-7pm, and Sunday 9am-3pm.
Call 224-209-6409 or visit www.galenaspoonco.com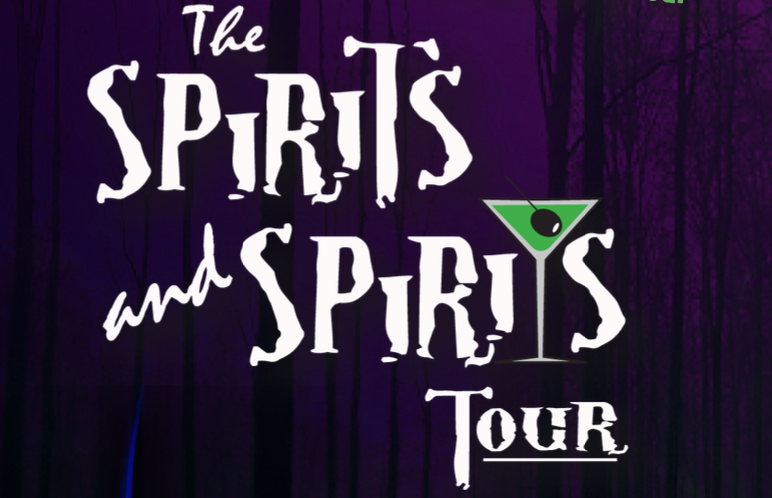 The Haunted Galena Tour Company – 304 S. Main Street
A Perfect Cocktail of Dark History, Tales of Haunting and Tasty Concoctions!
Join us at 4pm on Saturdays for our Spirits and Spirits Tour. Our "Bootlegger" guide will take you into Three truly haunted Galena Establishments: The DeSoto Hotel, Galena Cellars Winery, and The Galena Brewing Company.
You will learn about the ghosts who haunt these fine establishments, other famous Galena ghosts, and a bit about the area's dark history.
It's the Spirits who haunt and the Spirits we drink, shaken (but never stirred) into a spooky and fun 90-minute tour.
The best part? Your ticket price includes 3 specialty drinks, one at each haunted location! It's the perfect before dinner activity
Call 815-990-7203 or visit www.hauntedgalenatourcompany.com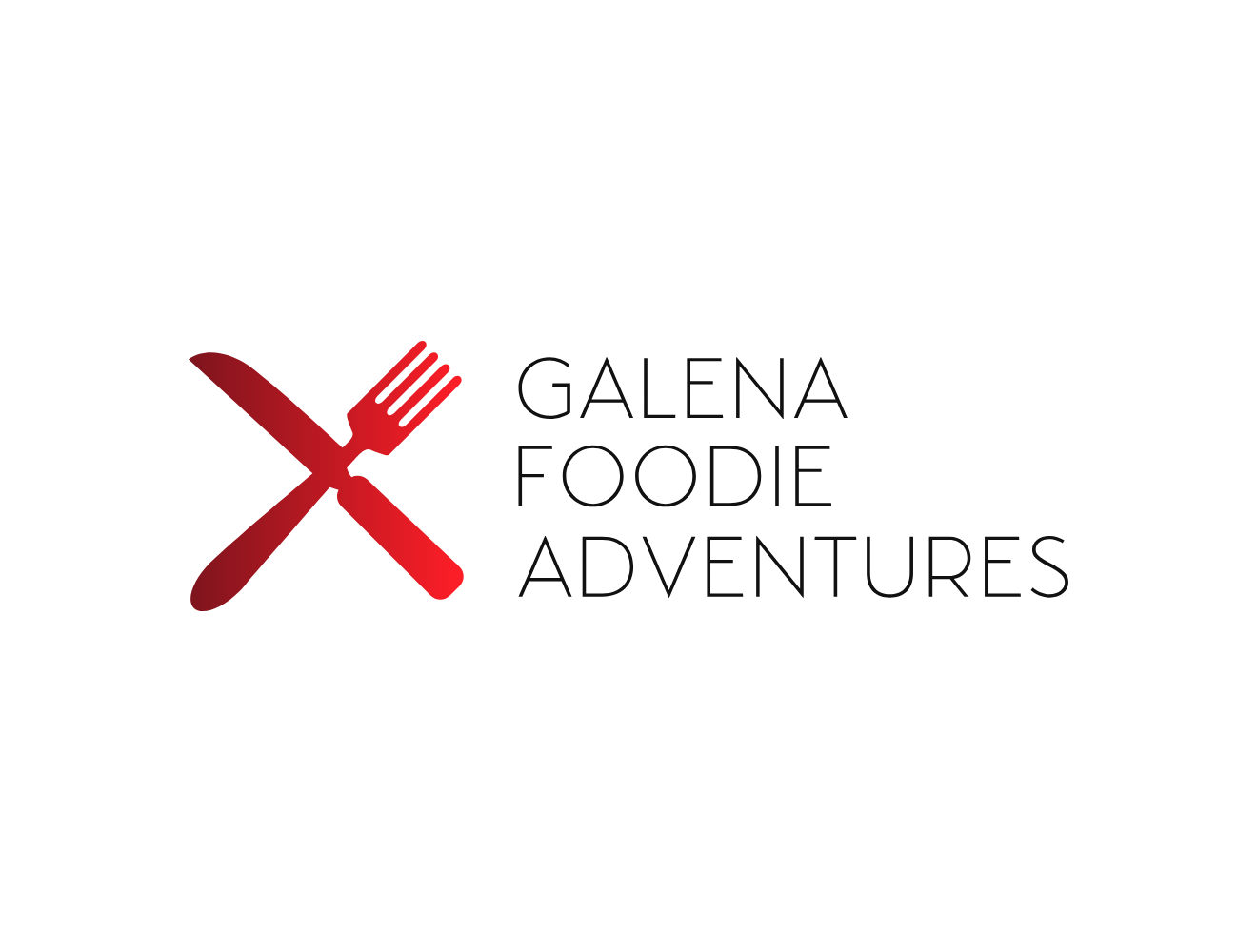 Galena Foodie Adventures
Downtown Galena Food & Drink Tour
Our tour brings to life the flavors the new and old restaurants, cafes, bakeries and more have to offer. Your foodie guide, just as passionate about food as you are, will bring to life the history of all five tasting locations. This tour is perfect for anyone of all ages visiting Galena ready to eat their way through downtown.
We will take you on a tour of downtown Galena and make memorable food stops along the way.

You will enjoy five different restaurants and local food eateries where you will sample the best they have to offer.

As a participant on the tour, you will not have to wait in line or have a reservation.
Call/text 563-296-3781 or visit www.galenafoodieadventures.com
What could be better to celebrate the harvest season than with an invitation to one of Galena's most celebrated weekends of the year? That would be the Galena Nouveau Wine Weekend slated for Friday, Nov. 17 and Saturday, Nov. 18, 2023.
Centering around Galena Cellars Vineyard & Winery, the 39th Annual Nouveau is always held the third Thursday of November and showcases the annual release of Le Beaujolais Nouveau which refers to the practice of bottling the first wine of the harvest just a few weeks after fermentation.
The Nouveau invitation holds much in store for those attending the French-infused, century-plus tradition. Kicked off in Galena in 1985 by Galena Cellars, Nouveau Wine Weekend has grown to become a full-blown community celebration that revolves around all things that are wine – particularly Galena Cellar's 2023 Nouveau wine.
"Nouveau wine is the kind of affordable wine that aspires towards drinkability without needing to be powerful or complex," Chris explained. "It's supposed to be something celebratory and about people getting together around the harvest. That's exactly what our Nouveau Wine Weekend is all about."
The weekend activities get underway at noon on Friday, Nov. 17 when the new wine is officially released with a toast at Galena Cellar's opening luncheon held at the Main Street location that day. Many area restaurants follow suit and celebrate with traditional French fare and wine-inspired luncheons.
The afternoon kicks off at 2:30 p.m. with a parade of revelers assembling for a trek down Galena's Main Street in assorted modes of transportation and merriment from horse-drawn wagons to trollies as the Nouveau wine is handed out to Galena merchants who sport the Nouveau posters in their shop windows.
Local restaurants and Galena businesses continue the celebration all weekend with live music, wine tastings, dinner specials and receptions.
Galena Cellars Vineyard and Downtown locations will also be open all weekend.
NOUVEAU WEEKEND • Contact Us